Simply Gorgeous Girls
2018 West Virginia Open State,
May 12th, Flatwoods, WV
Click here for the Entry form!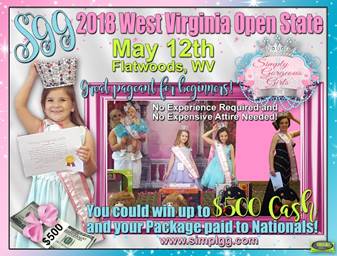 Don't miss the March Madness Special,
ends March 31st!
2018 Tennessee Open State,
June 9th, Sevierville, TN
Click here for the Entry Form!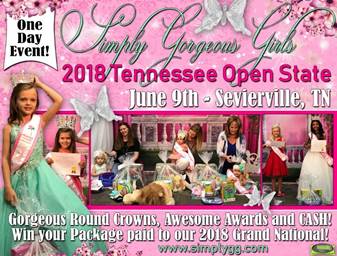 SGG Virginia State - Director Shelia Call -
E-mail: gorgeousgirls@embarqmail.com
SGG South Carolina State - Director Marie Browder -
E-mail: scgorgeousgirls@gmail.com
E-mail for scheduled dates, paperwork or to be added to the e-mail list.